Staff
Our dedicated staff are here to provide support, compassion, and information to help you through your journey of grief and the celebration of your loved one's life.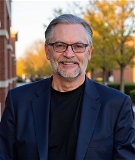 Douglas Wagemann
Owner
Doug Wagemann began his career in the funeral service profession in 1973. He graduated from the Mortuary Science Program at Cypress College in 1979, then went on to complete his B.S. Degree in Operations Management from Cal Poly, Pomona and M.B.A. from Cal State, San Bernardino. As a State-Licensed Funeral director and Embalmer, Doug has also earned the coveted Certified Cemetery, Funeral Executive (CCFE) and Certified Funeral Service Practitioner (CFSP) designations.
Doug deeply believes in giving back to the community. He is highly involved in the following organizations:
Member - Roseville Area Chamber of Commerce, Rocklin Area C of C, Lincoln Area C of C, and Auburn C of C
Board Member - Placer SPCA
Board Member, Lighthouse Counseling & Family Resource Center
Board Member, Sutter Care at Home
Founding President - Downtown Roseville Partnership
Advisory Board Member - Sacramento Choral Society & Orchestra
Member - Rotary Club
Member - Roseville Masonic Lodge #222 F&AM
Senior Fellow - American Leadership Forum
Over the years, Doug has dedicated his time and resources assisting on several international hospice strategic planning projects in Russia, Italy, India, and Canada as well as the United States. A frequent national speaker and radio guest discussing various end-of-life issues, lecturer and author, he served as an adjunct professor in the Funeral Service Program at American River College (one of two Funeral Service Programs in California) where he helped shape the minds of the next generation of funeral service professionals.
In his spare time, Doug enjoys spending time with his wife, Rita, reading, listening to classical music, playing golf, writing and creating memories with his family and friends.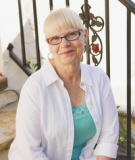 Rita Wagemann
Owner
Rita was born in Ontario, Canada and moved to Southern California at an early age. During her youth, she and her family lived in India for two years as missionaries where she went to grade school on the side of a mountain in the foothills of the Himalayas. After returning to Southern California, she earned her B.S. Degree in Accounting from Loma Linda University and began her career in hospital accounting and finance. It was at that time, she met Doug and they were married.
Rita enjoys participating in church and community organizations,and loves to work on various projects that will better the community we are privileged to serve.
When Rita has the time, you will find her in her beloved garden, reading or spending time with the grandchildren.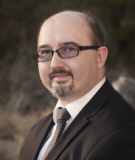 Brian M. Tatro
Operations Manager & Funeral Arranger
Brian grew up in Half Moon Bay, California, and began his career in the Funeral Profession at the age of 19 as a Funeral Attendant and serving his Embalming Apprenticeship while attending San Francisco State University. Brian moved to the Sacramento Area to further his experience in this profession and to attend the Funeral Service Program at American River College.
Brian is extremely active in the greater Sacramento community. He currently is an active member and past officer with: Natoma Lodge #64 Free & Accepted Masons of California; Sacramento Scottish Rite and the Scottish Rite Masonic Children's Learning Center; Ben Ali Shrine and the Shriners Hospitals for Children of Northern California; and the Folsom York Rite Masonic Bodies and the Knights Templar Eye Foundation. Brian also enjoys volunteering with Oceanic Conservation Groups and the Make-A-Wish Foundation.
In his spare time, Brian enjoys supporting local 4H and FFA groups through the Rabbitry he co-owns and runs with his wife; reading and writing non-fiction; traveling to the Bay Area to visit with family and friends, expanding and organizing his ever growing coin collection, and finding room to display his Star Wars LEGO sets.